Our Process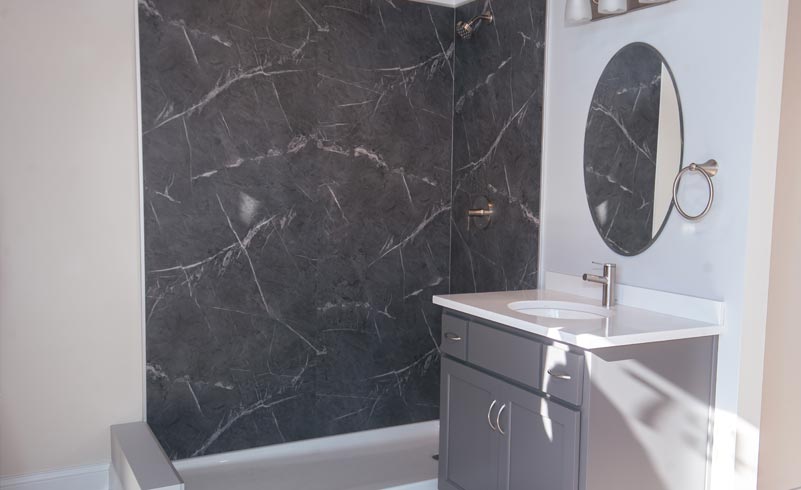 Chicago Shower Replacement Company
Has your bathtub seen better days? At The Bath Center, we offer a comprehensive five-day bathroom remodel service that includes professional bathtub replacement. With our local Chicagoland bathroom remodelers on your side, you can enjoy next-level customer care that leaves you with the bathroom of your dreams.
Learn More
Get Free Quote
Complete Bathroom Remodeling Care
As an important part of our five-day full bathroom remodeling services, our shower remodeling services include a generous variety of custom options, making it easy to get the perfect look for your new bathroom. Whatever, your needs, our bathroom remodelers have got you covered.
Premium Products
We offer only the highest quality bathroom remodeling products, so you can have peace of mind knowing you're getting a bathroom that will look great and last.
Local Expertise
As local Northwest Chicago bathroom remodelers, we are dedicated to helping homeowners in the area get the bathroom of their dreams.
Comprehensive Care
We are a complete bathroom remodeling company, so you can count on us to handle replacement shower projects in tandem with any of the other renovations your space requires.
Free Project Estimates
Take advantage of our free initial consultations to start your project off on the right foot. We'll also leave you with a detailed estimate so you can make an informed decision.
Limited Time Offers
Get Inspired for Your Upcoming Bathroom Remodel
See some of the work we've done for homeowners near you in the past.
View More