Our Process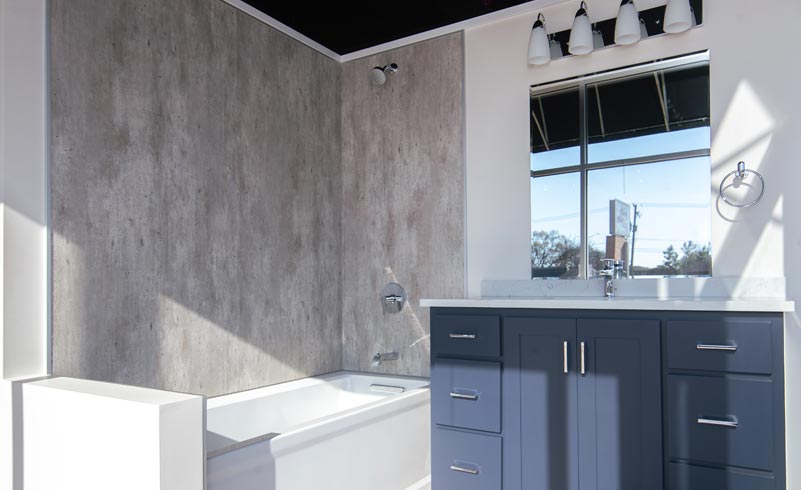 Chicago Bathtub Installation and Replacement Company
Has your bathtub seen better days? At The Bath Center, we offer professional bathtub replacement services as a part of our comprehensive five-day bathroom remodel. With our local Chicagoland bathroom remodelers on your side, you can enjoy full-service care that leaves you with the bathroom of your dreams.
Learn More
Get Free Quote
Full-Service Bathroom Care
When you choose The Bath Center to handle your complete bathroom renovation, you can expect premium replacement bathtub options that work to tie your space together. Not only will your new bathtub look great, it will also make it a pleasure to complete your daily routines.
High-Quality Products
At The Bath Center, we offer luxurious bathroom products that will transform your space into one you can feel proud to show off.
Local Bathroom Remodeler
As a Chicago bathtub installation company, we are dedicated to helping homeowners all throughout our local communities make the most of their space.
Complete Remodeling Care
With a complete selection of showers and baths, plus flooring, vanities, mirrors, plumbing, and more, we are the only bathroom remodeling company you need to make your floor-to-ceiling bathroom remodel a reality!
Free Consultations & Quotes
Our bathtub installers start every project off with a complimentary consultation, including a detailed plan of action for the work and an accurate project estimate.
Limited Time Offers
Explore Our Past Work Here
Here are some examples of the work we've done for homeowners near you!
View More